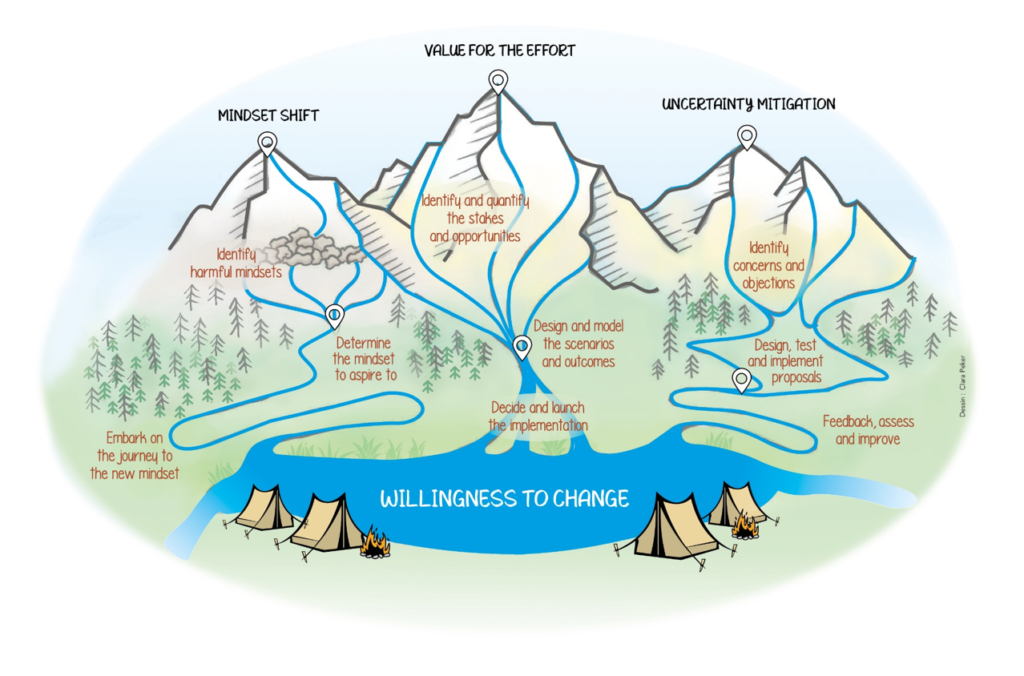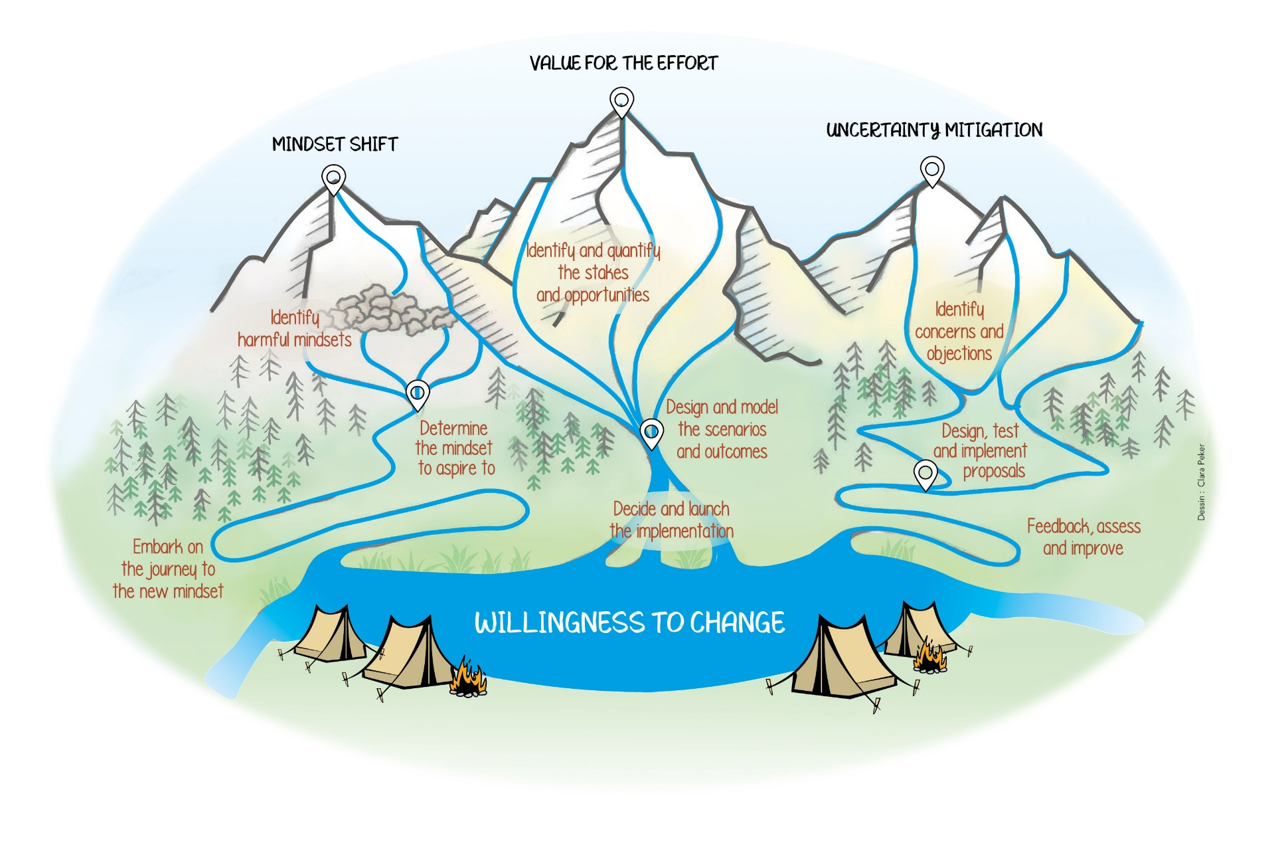 Mindset shift
WHAT IS ADDRESSED
Identify the harmful mindsets
Determine the (new) mindsets the organisation wants to aspire to
Embark on the journey to the new mindset(s)
HOW IT IS ADDRESSED
WTC program digs deep through a structured holistic approach, combining quantitative and qualitative methods to identify the two or three harmful mindsets, and focuses on a comprehensive multi-approach initiative to embark on the journey.
Value for the Effort (the classical business case evaluation of the change benefits)
WHAT IS ADDRESSED
Identify and quantify the stakes and opportunities
Design and model the scenarios and outcomes
Decide and launch the implementation.
HOW IT IS ADDRESSED
WTC program addresses this challenge through the guided implication of teams in the stream accompanied by a straddled communication plan. In a short period those who built the value and the model and are themselves part of the stakeholders, present and discuss them with the primary stakeholders over a few weeks.
Uncertainty Mitigation (addressing issues unforeseen during the planning phase)
WHAT IS ADDRESSED
Identify concerns and objections
Design, test and implement proposals
Feedback, assess and improve
HOW IT IS ADDRESSED
WTC program addresses Uncertainty Mitigation head-on with an approach borrowed from Quality Management's Continuous Improvement.
Using multiple channels, the organisation collects ongoing concerns and objections, and clusters and combines them into issues and obstacles that need to be addressed via proposals which are then implemented. Finally, a feedback-assess-improve process ensures the issues and solutions remain relevant over time until the change has been fully adopted.
In each stream the outcome leads to taking action: we do not just deliver studies.