Main Content
Formed by professionals with extensive international experience, Arestan Consulting is dedicated to partnering with its clients in creating lasting value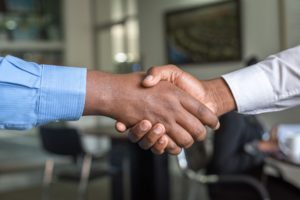 Services
Willingness To Change
Just as water is to life, so is an organisation's capacity to change essential to its evolution and prosperity. Contrary to most management literature and consultants' positions, however, change is not always total nor an uphill battle. The change in organisations needs to be acquiesced to and understood by its stakeholders, in particular (but not limited to) the employees who have to make it happen.
Strategic Reflex
In today's uncertain climate, strategy can no longer be limited to a good content, efficient planning and implementation processes and designing relevant metrics. These tasks are still necessary, but more than ever, strategy is less about new revolutionary concepts than it is about instilling a Strategic Reflex into the corporations at all levels.
About
Our clients should expect us to :
Deliver measurable and sustainable added values
Help them unleash their organisation's inherent energy
Work closely with available internal resources
Utilise their internal talent to innovate for sustainable competitive advantage
Our added value
By combining helicopter view and the capacity to dive into details, we can carry out a strategic diagnosis or a systemic diagnosis on your organization.
We co-construct solutions with your teams, because good ideas often exist internally, without being relayed for sociological or historical reasons. The ideas are blocked by internal filters, but they are more easily entrusted to consultants who know how to establish a relationship of trust.
The construction and management of a transformation program, where the consultant's contribution focuses on the overall architecture, the direction given to change, the mobilization of teams, and the achievement of a few key objectives that quickly establish the credibility of the whole program.
Our consultants: we only offer experienced consultants. They:

Combine industry experience and knowledge of the consulting world;
Understand the constraints and challenges of the market and the human environment of our customers.